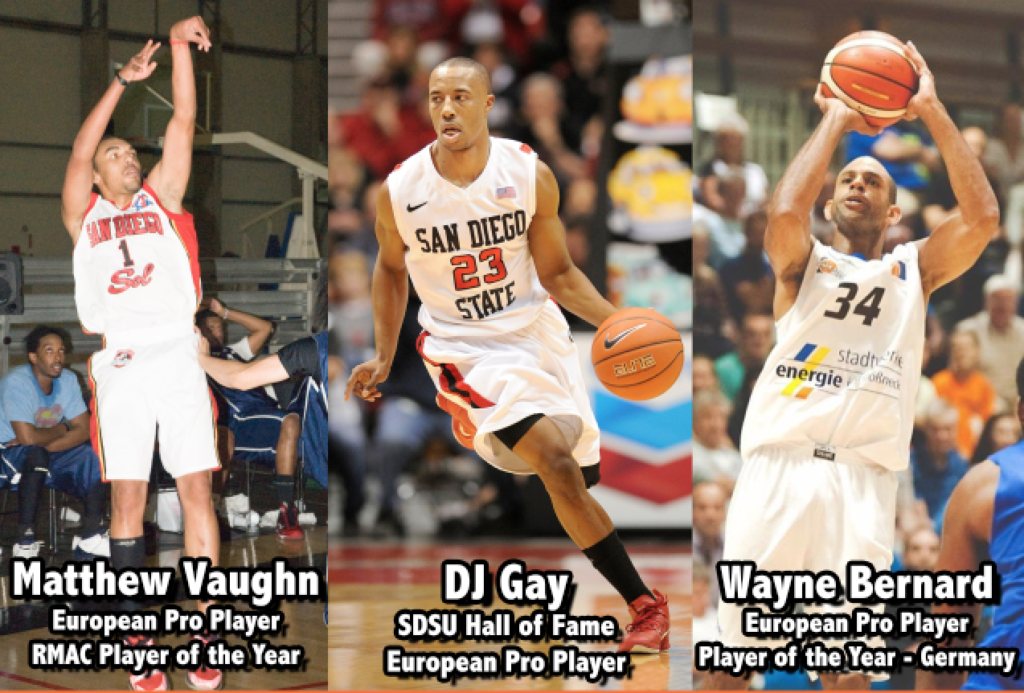 Don't miss a chance to train with our pros. These players know what it takes to get to the next level!
Coach Matthew Vaughn
played professionally in Belgium, China, Germany, Mexico and South America. As a college senior he was Player of the Year and was selected as 1st Team All-Conference and 1st Team All-American.
Coach DJ Gay
played professionally in Italy, Slovenia and Ukraine. A 4-year starter at San Diego State, DJ remains the school's leader in all-time wins and was inducted into the SDSU Hall of Fame.
Coach Wayne Bernard
played professionally in Finland, France, Germany, Greece, Israel and Sweden. A knack for defending, Coach Bernard earned All-Defense and Player of the Year honors in Germany.
What the Coaches will Cover
Not only can they teach the drills but they can demonstrate at a very high level!
Details
Ages 12-18

Boys & Girls

Bring a basketball & water bottle

Intermediate/Advanced players only
Details
Ages 12-18

Boys & Girls

Bring a basketball & water bottle

Intermediate/Advanced players only
Details
Ages 12-18

Boys & Girls

Bring a basketball & water bottle

Intermediate/Advanced players only