The season will go from June 15-July 31 and will consist of 2 practices per week. For those more advanced stable groups, we will entertain attending tournaments in other states (i.e. Arizona, Nevada, etc.) that are allowing games (based on information we have received – games in California will probably not be allowed until at least August 2020). These tournaments will be something that will be considered once we receive the comfort level of each family
We will have a strict protocol for all practices –
Players need to arrive 10 minutes prior to their practice time (not earlier) and must leave the site within 5 minutes of the end of their practice.
Prior to entering the building, all players will be asked to respond to a wellness screening. Should all responses be "no," players will next have their temperature taken twice using an infrared thermometer. Any player showing a fever (greater than 100 F) OR symptoms of lower respiratory illness such as cough, shortness of breath, or difficulty breathing will not be allowed entry into the gym.
If San Diego Sol staff become aware of a player's fever, cough, shortness of breath, etc. after they have checked into the program, that individual will be isolated and parents/guardians will be notified for pick up immediately.
Only players and coaches will be allowed to enter the building. We will have our video system available for you to view the practices from your car.
Players hands and equipment will be sanitized prior to entering the gym. Sanitizing will also occur during and after practice.
There will be a separate entrance and exit for all players.
Players are to bring their own water bottles. Drinking fountains will not be available.
Boys Spring Tryouts
Girls Spring Tryouts
Please register for the grade that you have just completed.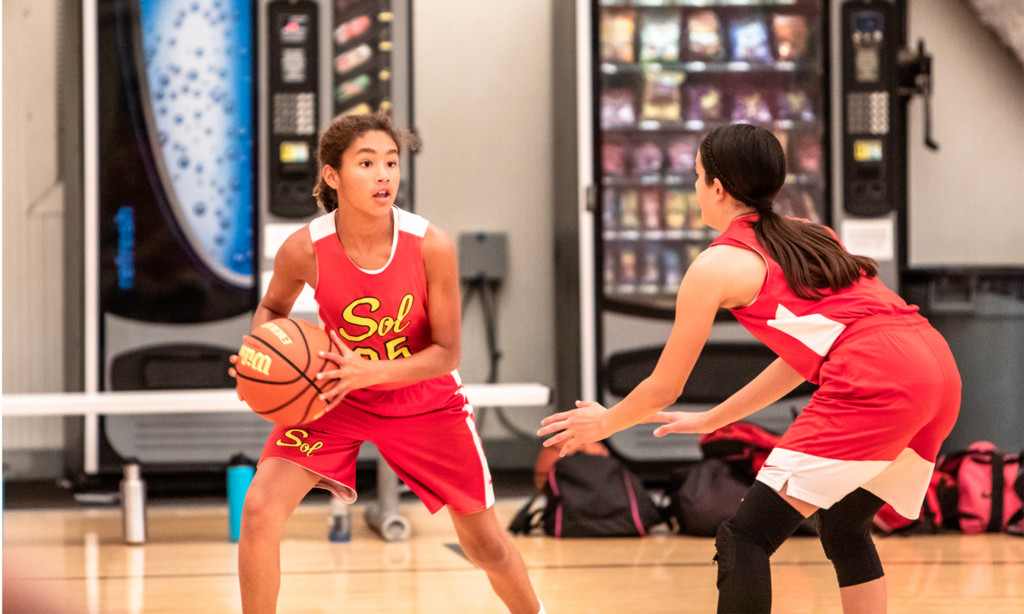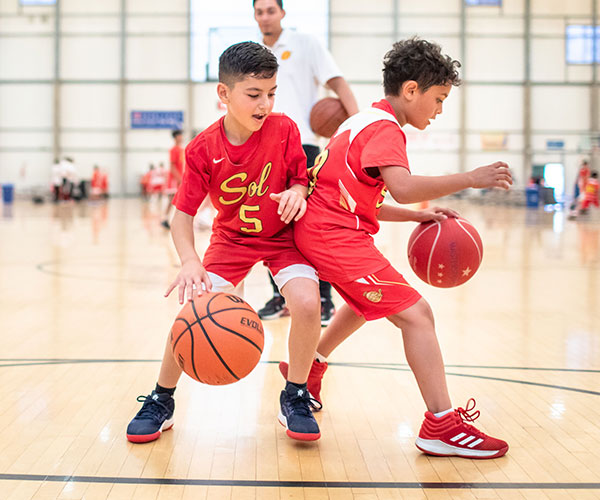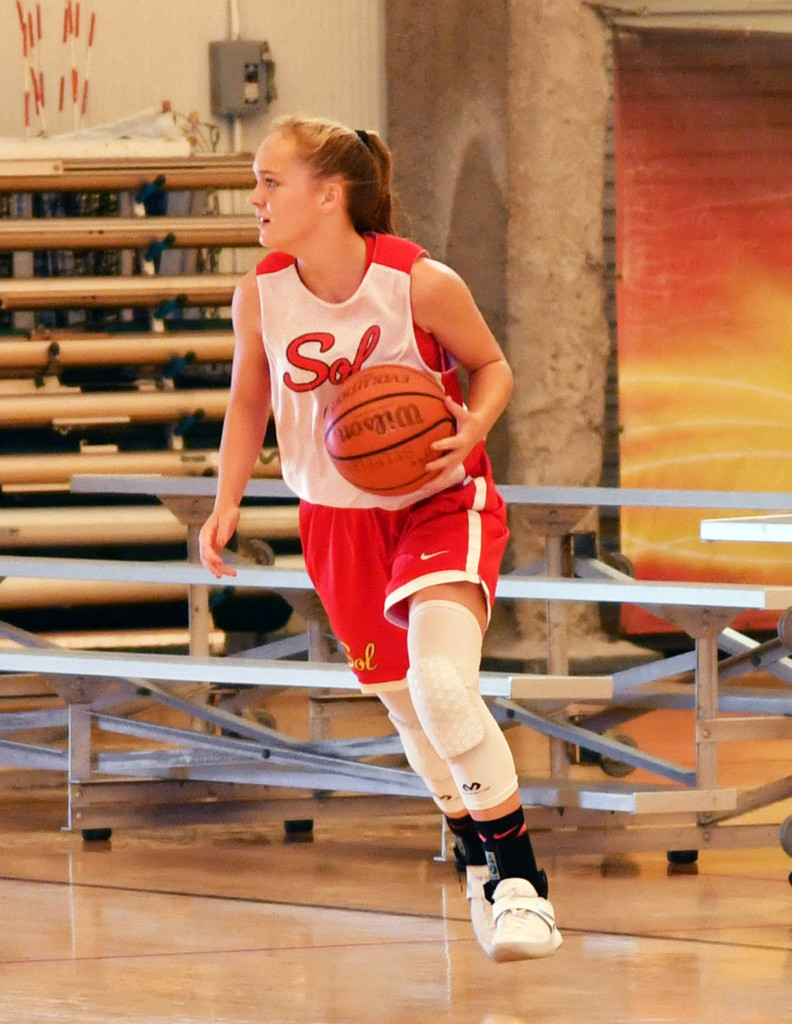 Tryout Camp for boys and girls youth and high school will be the weekend of June 13-14.You will receive tryout times once you register online. There will be a $15 fee to offset the costs of supplies, equipment, and staffing related to COVID procedures and policies. Tryouts will be held at our general practice facility at Alliant International University in Scripps Ranch (10455 Pomerado Road, San Diego 92131).
Each season San Diego Sol will conduct tryouts for its various teams. Each prospective player must come to tryouts prepared and ready to show his/her basketball abilities. Former and current San Diego Sol players are not guaranteed a playing position on any team. Earning a position on a team will be based on upon the following criteria:
skills and ability
heart, effort and hustle
commitment to the team
work ethic and drive
coachability and respect
At the club's discretion, individual players may be moved from one team to another. As any player's skills and commitment level improve, we may ask the player to move to a higher-level team. These changes in the roster might be necessary to assure the appropriate competitive level for each team and to insure the maximum benefit to each player.
All teams practice twice a week. Youth teams normally practice on Mondays/Wednesdays or Mondays/Thursdays but other day combinations may occur. Potential practice times are 4:30-6pm, 6-7:30pm and 7:30-9pm with the younger teams generally practicing in the earlier time slots. Specific practice times are determined after tryouts when the teams are being formed. All practices are held at Alliant International University in Scripps Ranch (10455 Pomerado Road, San Diego 92131).