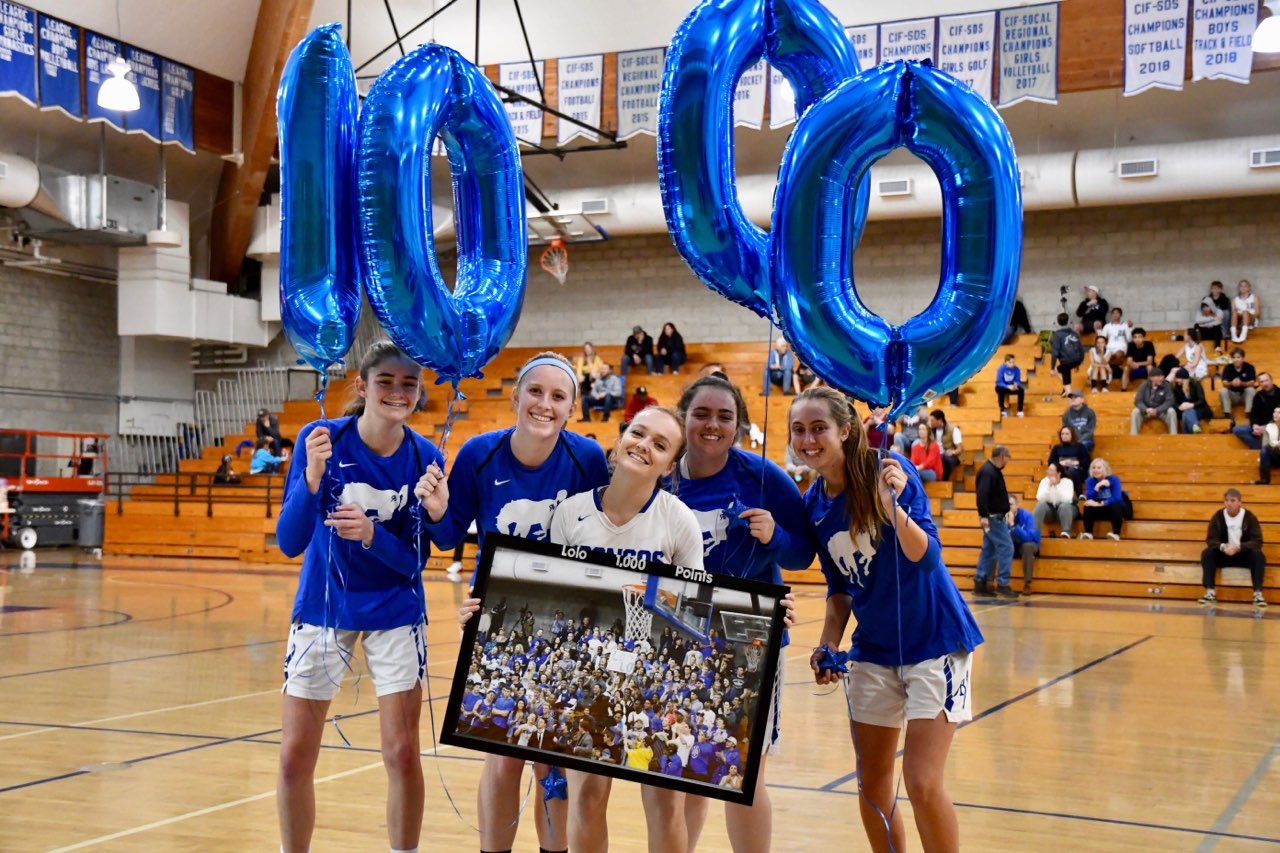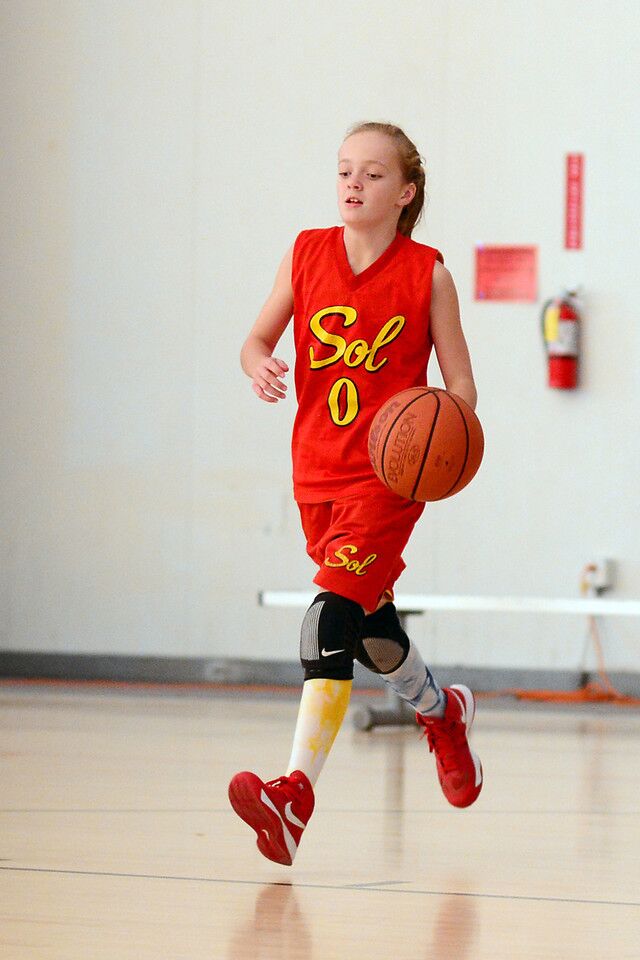 Lauren "LoLo" Reynolds recently joined the 1,000-point club for Rancho Bernardo High School, hitting a 3-point shot on December 7, 2018 to give her 1,002 points. LoLo has been a standout at RBHS since her freshman year and has accumulated many accolades in her high school campaign including:
2018 All-Palomar League 1st Team with 18.9 ppg, 5.0 apg, 3.4 rpg and 2.7 spg
2018 League leading scorer
School records in 3-pointers made (75) and most assists in a game (11)
3rd most points scored, regular season, 2018 CIF Section (510)
Numerous All-Tournament team nominations
LoLo joined Sol as a 3rd grader with a passion for basketball. Basketball runs deep in the Reynolds family. All four sisters participated in the Sol basketball program (Courtney: Rensselaer Polytechnic Institute 2015, Cara: Cal State San Marcos 2018, Lane: University of Rochester 2020).
Now in her senior season at RBHS, LoLo is averaging 23 points per game through her first eight games. She is going through the college recruiting process with several options, including Emerson, Vassar, Colorado College, Colby College, University of Chicago and Rensselaer Polytechnic Institute. It has been a pleasure to watch LoLo grow and mature both as a basketball player and a person and see her flourish both on and off the court.