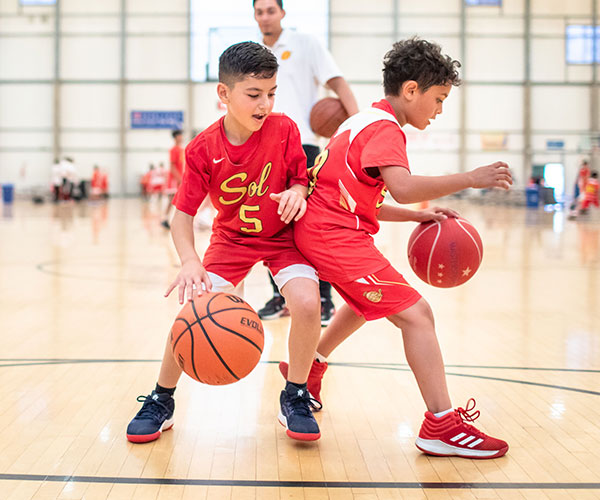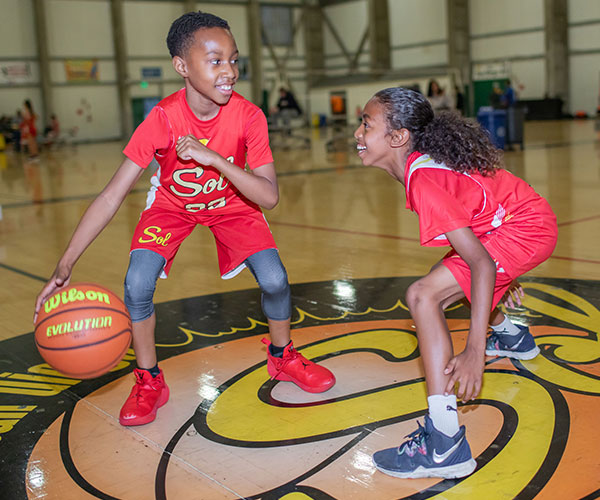 Monthly Skills & Conditioning
We offer both beginner and intermediate/advanced classes. If you are looking to get introduced to the game of basketball, the beginner class will help guide the individual in learning basic skills. If you are a more developed player the intermediate/advanced level class will teach you the skills to help enhance your game.
This program is a series of month-long clinics which are offered all year long and designed to develop and improve the individual skills of the player. The best way to improve is to repeat skills and drills over and over again. San Diego Sol has developed a program that helps players of all abilities and skill levels improve their basketball skills. Players will be grouped according to age and skill level.
Boys and girls ages 6-14

Beginning players – learn the game the right way

Intermediate to advanced players – fine tune your skills

Basically anyone who wants to get better at basketball
Details
Beginner Class – 4-5pm Tue/Thu

Intermediate/Advanced Class 5-6pm Tue/Thu

Alliant International Univ.
10455 Pomerado Road
San Diego, CA 92131

Bring a basketball and a water bottle

8 sessions per month – $156

4 sessions per month – $85

Sol members currently playing on a Sol team – $45 per month (up to 8 sessions)

Flexibility to choose any session that fits your schedule

Unused classes can be carried over into the next month
The skills and conditioning that Sol offers twice a week really taught me the central skills early on. I got really familiar with great footwork and the fundamentals of basketball. I did the youth skills every Tuesday and Thursday, and when I got in high school, I did the older skills as well. Sometimes I would double up and do both on the same day, and after high school skills ended, I went back to the younger skills and conditioning to keep my ball handling and footwork up. That really helped.
2020 Beginner Classes (4pm-5pm) Tuesdays & Thursdays
This is for all beginners regardless of age.
2020 Intermediate/Advanced Classes (5pm-6pm) Tuesdays & Thursdays
Only players with a basic set of skills can participate.