Lauren Reynolds | Point Guard | 5'6″ | Rancho Bernardo High School | (2019)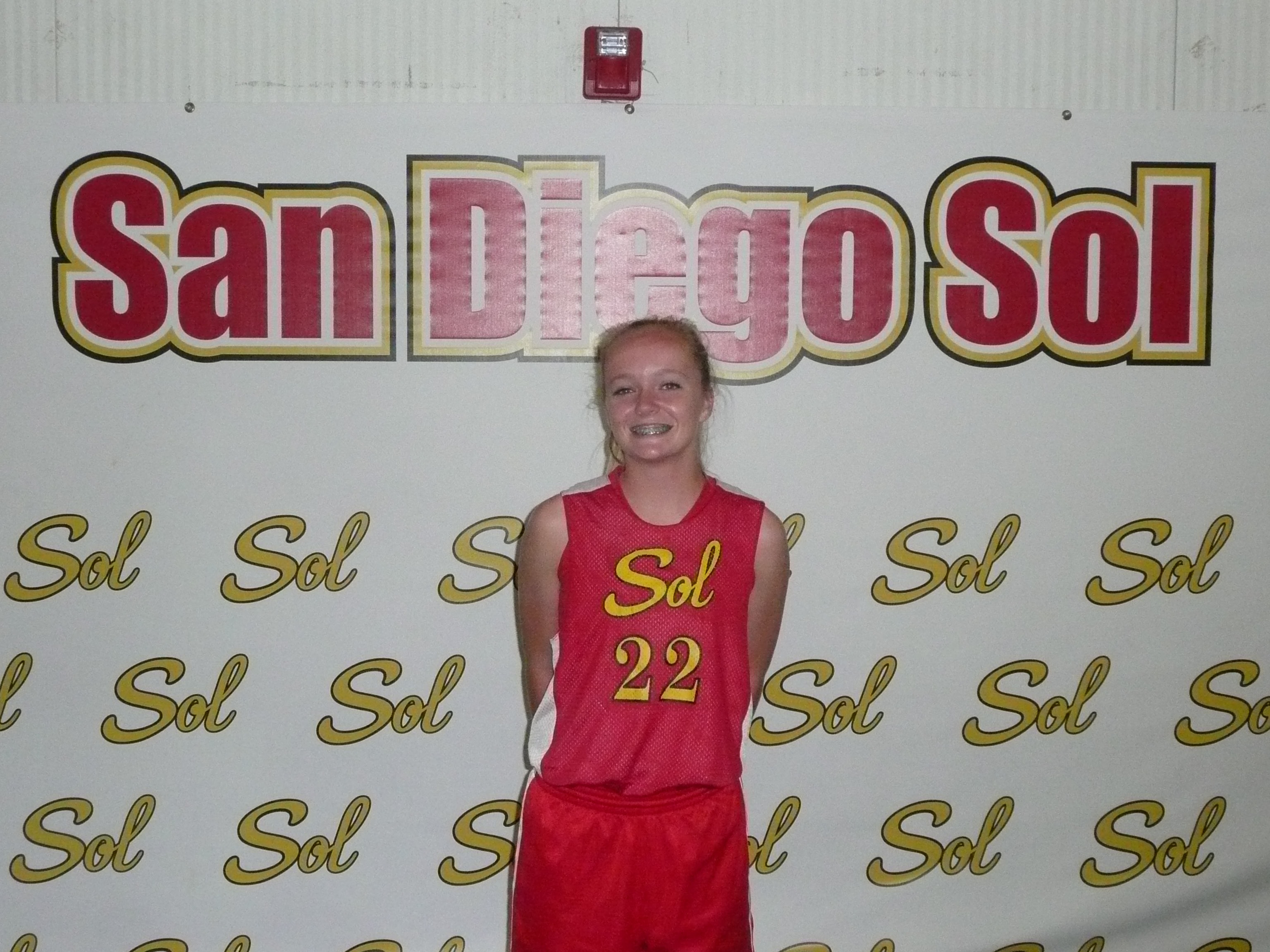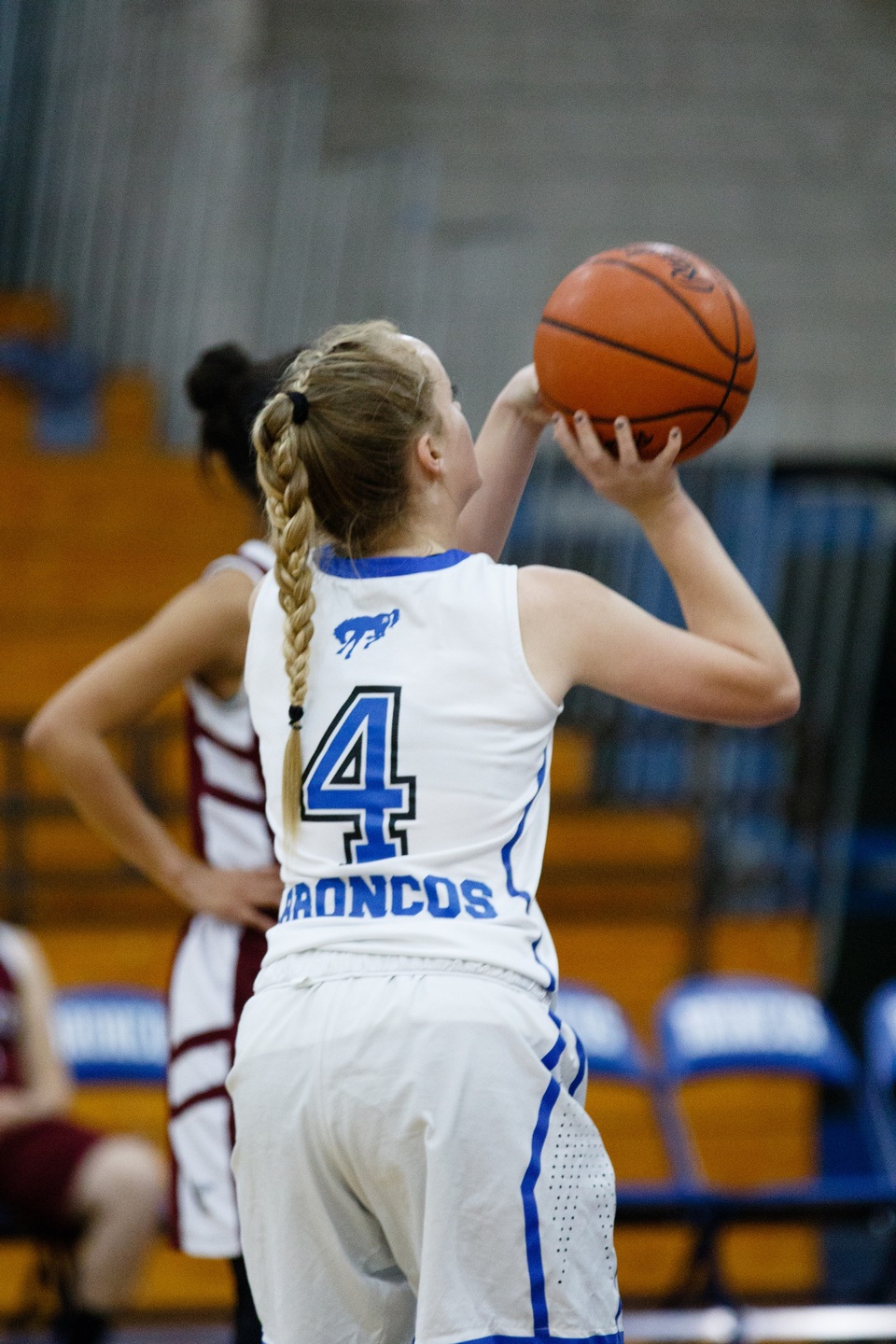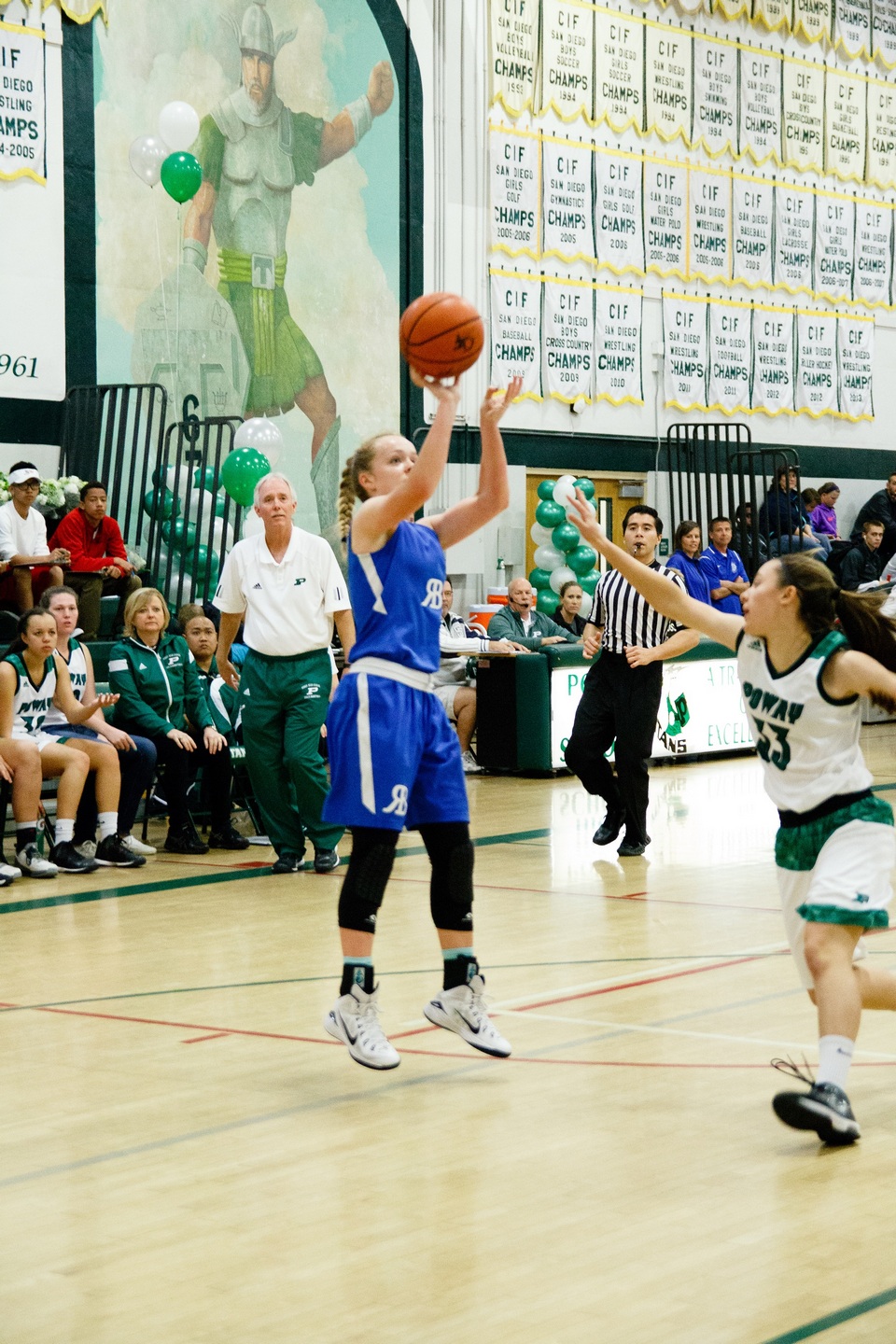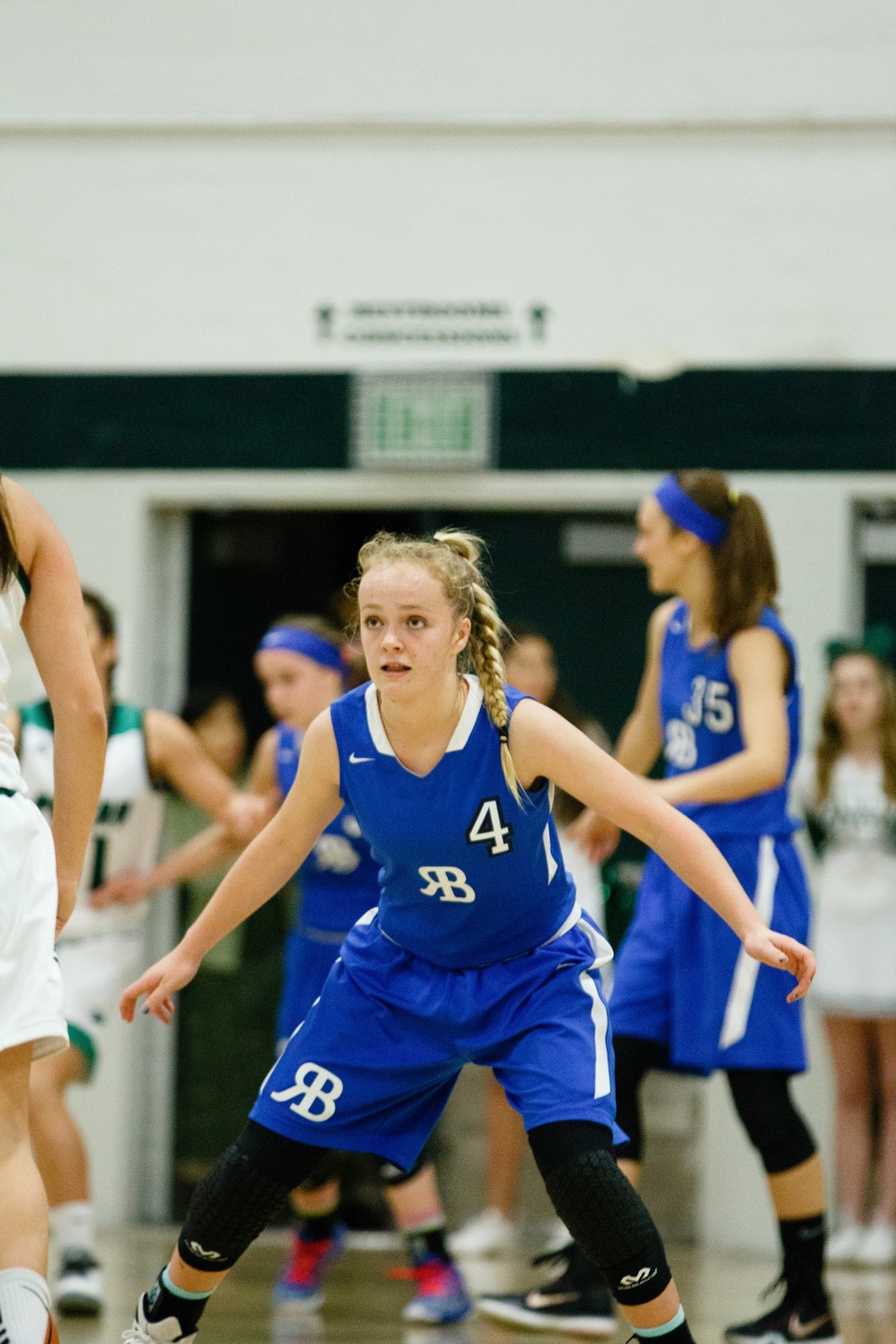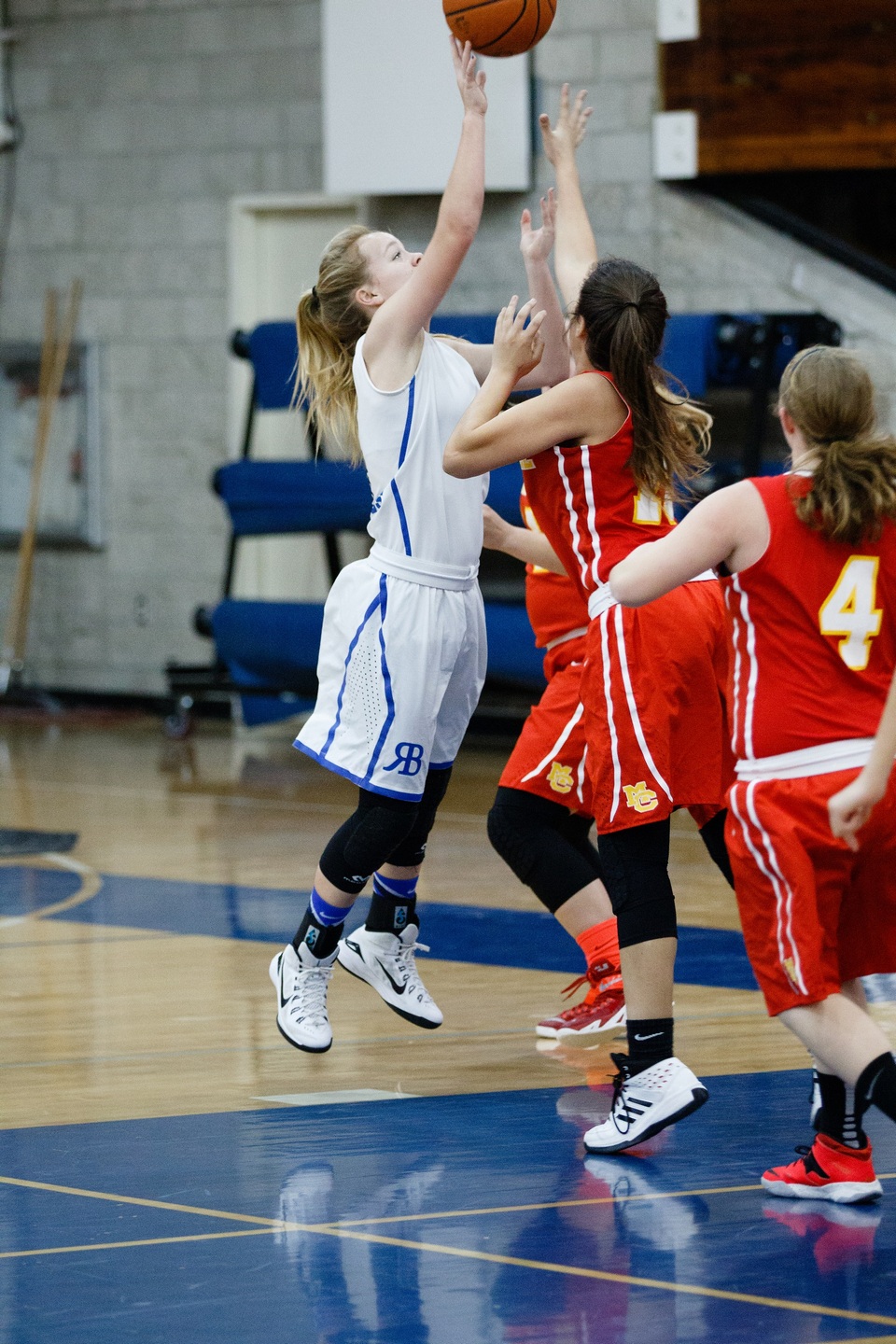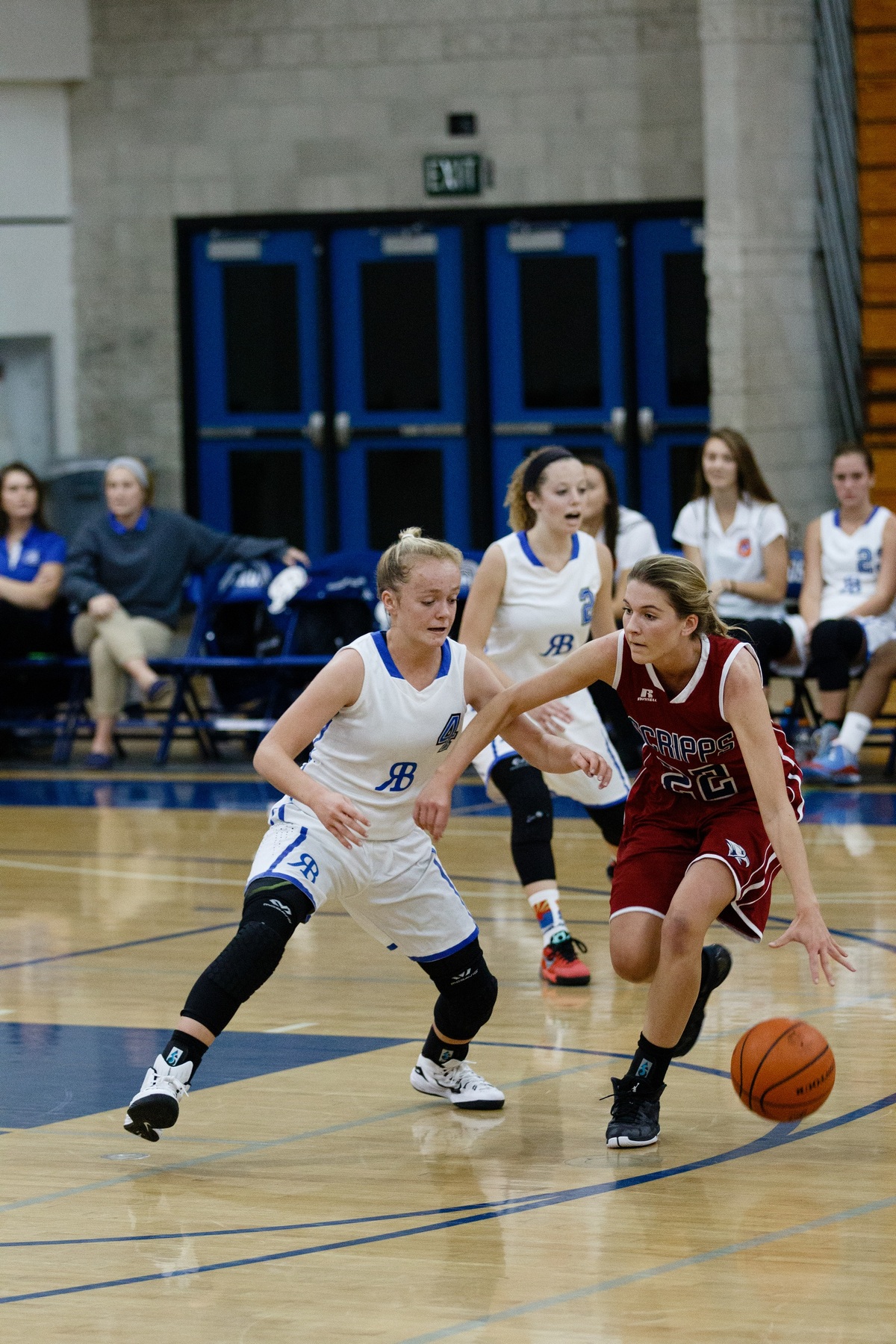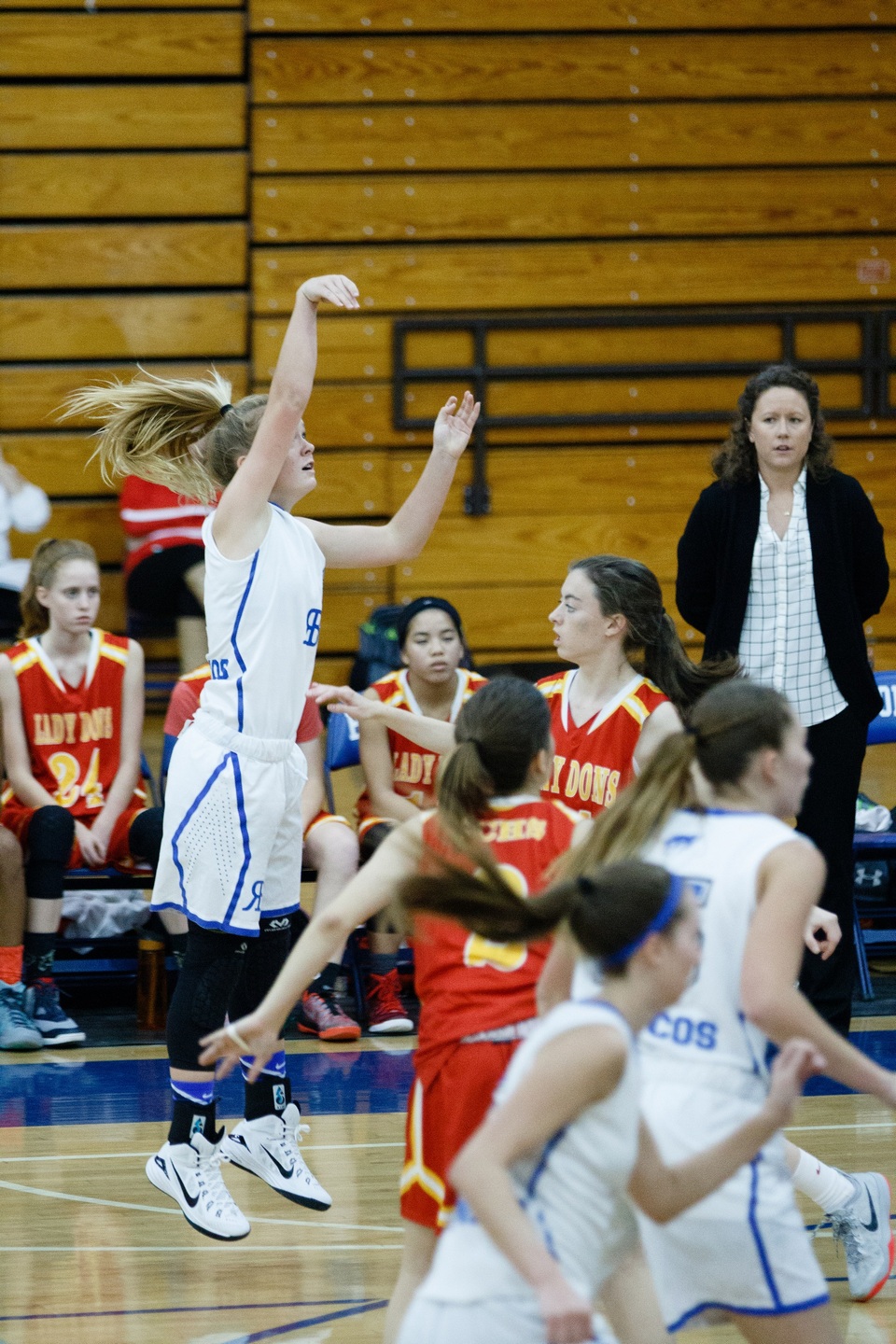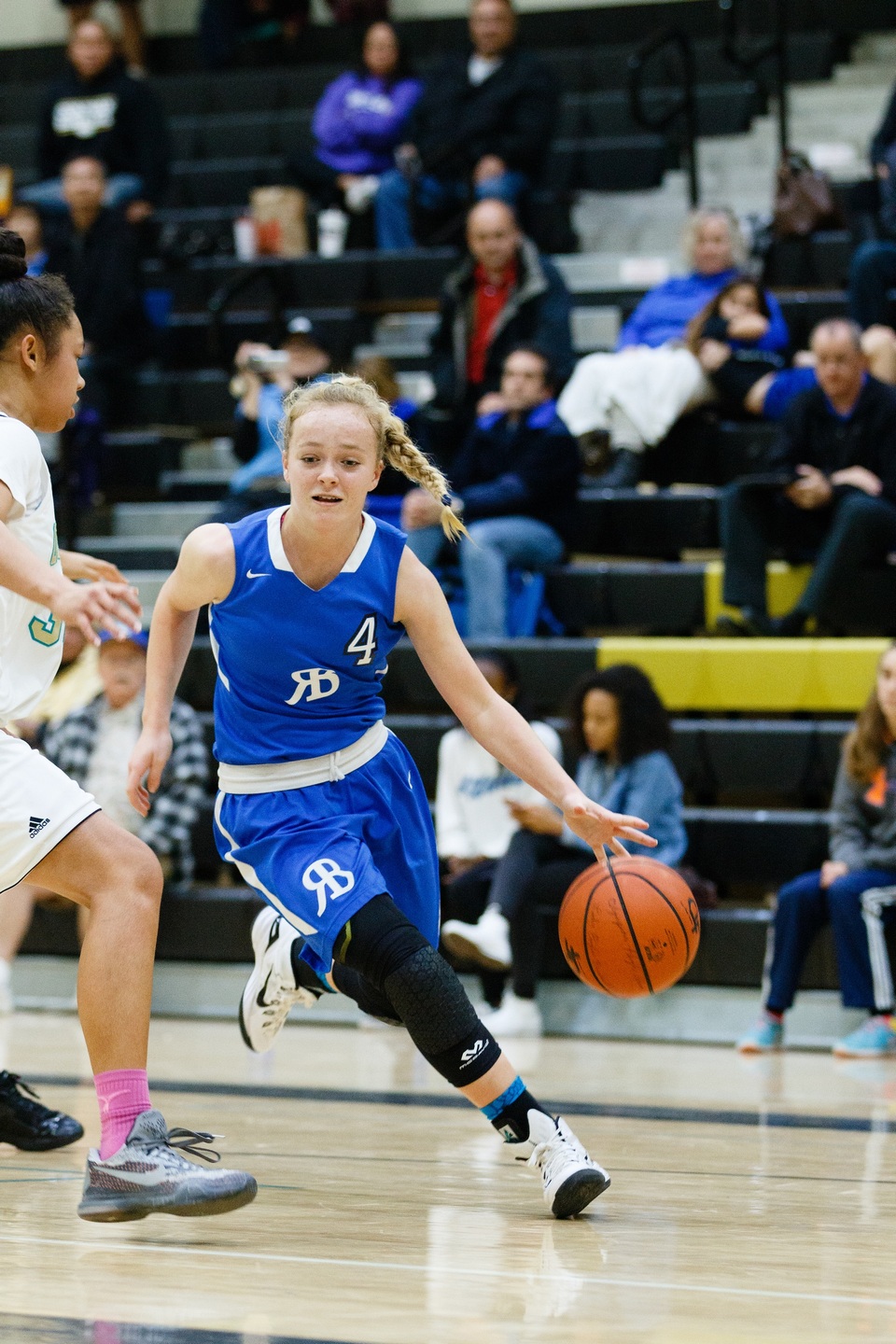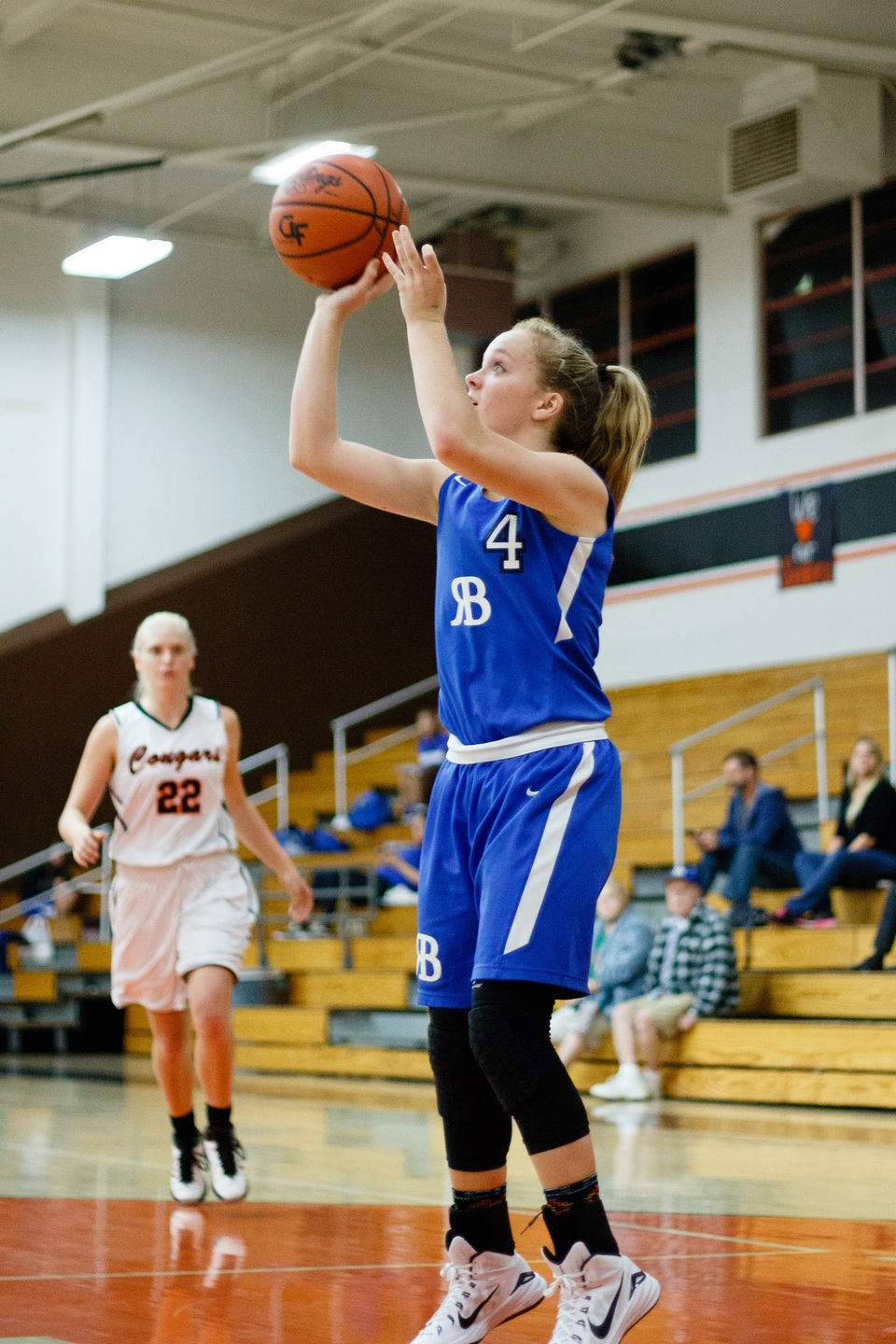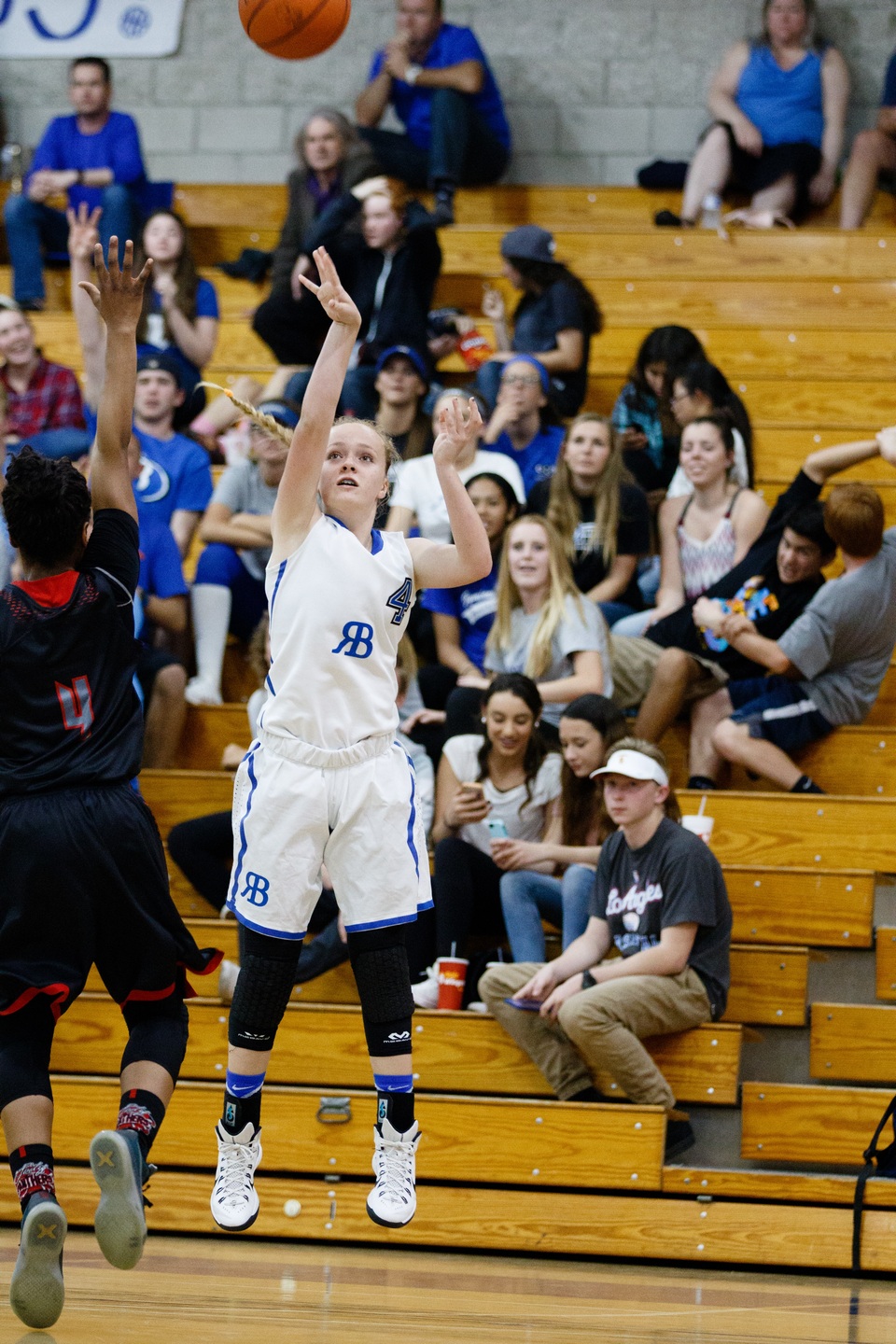 San Diego Sol Elite 15u Team
Position: Point Guard
Height: 5'6″
GPA: 3.94
SAT/ACT: NA
Athletic Achievements
2015-2016 Played all 31 games as only Freshman on Varsity
Team 18-13; CIF San Diego Section Semi-finalist
Three (3) game-winning, or game-tieing, baskets
2nd on team in 3-pt FGM
Junior Varsity Softball, Freshman Volleyball (Coaches Award)
2015 International Games – All Tournament Team
Academic Achievements
3.94 GPA; Honors/AP curriculum
Lockheed Martin Women in Engineering conference selection
Member of California Junior Scholarship Federation
Extra Curricular Activities
4 year club member of Best Buddies organization
Sierra Service Project (http://sierraserviceproject.org/) 2015, 2016
Member of Fellowship of Christian Athletes and Young Life
Skiing, piano, percussion, singing, youth softball umpire
Coaches Comments
Lauren "Lolo" Reynolds is a fierce competitor and a leader in all aspects of the game. She is a natural point guard with great court awareness. She is great at pushing the tempo of the game both offensively and defensively. When she is on the floor the offense is always set and everyone is on the same page. She is the vocal and emotional leader of the team in game and in practice. She has the ability to attack the basket and finish with either hand. And she has a good mid-range pull up. If you leave her open on the 3 she isn't afraid to pull it. Defensively she has the ability to make the opposing guard's day a nightmare and often she seems to lead her team in rebounds. And if the ball is on the ground you can bet Lo is in there mixing it up. Great player on both ends of the floor.
-Coach Turpin, Summer 2016
May 2016
To Whom It May Concern,
It is my privilege to write this letter of recommendation for Lauren "LoLo" Reynolds. I have been lucky enough to know Lauren for a few years and thankful enough to be able to have had the honor of being her coach last year. I was a first year head coach this past year at Rancho Bernardo High School and LoLo was an incoming freshman. I had many in depth conversations with her before receiving the position and I could tell from the moment I got to know her, that this was a young lady who was intelligent, smart, humble and very knowledgeable.
Lauren made our varsity basketball team as a freshman, which is a very difficult accomplishment, especially since we were defending CIF Champions and were returning ten letterman. From the minute LoLo stepped on the floor for us, you could see that she was the kind of player that every coach hopes to have on his or her team and that only comes around every so often.
LoLo has some of the greatest qualities that you could ask for out of a student athlete and especially a basketball player. Lauren has an infectious personality, as you will never not see her without a smile on her face. She has the ability to make everyone laugh, smile and feel better about themselves. She is a wonderful and supportive teammate, as LoLo truly cares about the "team" and everyone on it equally. Lauren is a born leader, as she is great at motivating players to work harder & demand better but at the same time, is the most supportive teammate that a player could hope to have. She has the ability gain everyone's trust and respect through her hard work and communication that she displays to her teammates.
Lauren is a clutch player with a knack for big moments. She has come through time and time again for us in some of the most pressure situations that you could be involved in this past year. She has that "it" factor and is the ultimate gamer. She will never give up on herself or her teammates, as her character is so ideal for such a talented athlete.
LoLo has one of the best work ethic's I have seen in our program. This young lady demands the best out of herself and she will push herself to be the best. She will give you nothing less than 100%, 100% of the time. She always finds a way to inspire others on the court. In the classroom, Lauren is a superb student that challenges herself and again, she expects nothing less than her absolute best in each subject.
If you have any additional questions about my experience in coaching Lauren Reynolds, please do not hesitate to contact me at kwilliamson@powayusd.com
Sincerely,
Kyle Williamson
Varsity Girls Basketball Coach
Rancho Bernardo High School
2016 Schedule
| Date | Event | Location | Type |
| --- | --- | --- | --- |
| March-June | Spring League | San Diego, CA | League |
| April 9-10 | Cal Sparks Cali Classic | Santa Ana, CA | Tournament |
| April 15-17 | Adidas 3 Stripe | Phoenix, AZ | NCAA |
| May 14-15 | The Big Showdown | San Diego, CA | Tournament |
| May 28-30 | Memorial Invitational | San Diego, CA | Tournament |
| June 17-19 | UCLA Team Camp | Los Angeles, CA | Camp |
| June 25-26 | Summer Sensational | San Diego, CA | Tournament |
| July 5-8 | End of the Trail – Nike | Oregon City, OR | NCAA |
| July 10-12 | Triple Crown Championships | Seattle, WA | NCAA |
| July 22-24 | International Games | San Diego, CA | NCAA |
| July 27-30 | MSNM Championships | San Diego, CA | NCAA |