2nd Grade – High School Divisions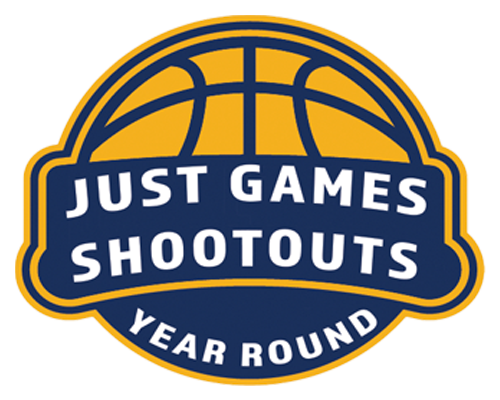 Our Just Games Shootouts maximizes your time and money by playing 2 games in one day. Parents will be happy, players will be happy and coaches will have a weekend day off. Great opportunity to get all your players the playing time they want and need. No trophies, no awards…just games.
2 games  back to back format  – $175

Certified Officials

Round robin (4 teams fill a division)

Registration deadline – 9 days prior to the event
COVID PROTOCOLS
Wearing a mask is MANDATORY for all who enter the facility.
All teams will play back-to-back or with a one hour gap in between games. The gym will be cleaned between each new set of games. Teams that are not playing must wait outside the gym.
All employees will wear masks.
Monitored temperature check upon entering the facility for all players, spectators, and coaches.
Social distancing of six feet or more among fans that are not from the same household.
Hand sanitizer available throughout the facility.
There will be a designated entrance and designated exit for all players and spectators.
Teams will enter as one unit (players and coaches). Parents will enter later and separately.
LIABILITY/ROSTER FORM
The roster form needs to be submitted before your first game…
LIABILITY DOCUMENT
ADMISSIONS:
General $15, Children 6 and under free